An Emirates A380 flew more than 13 hours with a large hole in fuselage before landing in Australia.
The flight EK430 departed Dubai RWY30L to Brisbane on July, 1st, 2022.
After the landing, a large hole was spotted on the left side of the fuselage, in the section towards the wing.
Emirates A380 Superjumbo Lands in Brisbane With Hole Blown Into The Side of Fuselage And Insiders Claim The Damage Occurred On Takeoff #aviation pic.twitter.com/SMkkN5FJqv

— RJ - Arsenal Mustafa New Boss (@sitrafox) July 2, 2022
This part, underside of the fuselage, is not pressurized.
According to The Aviation Herald, the hole could be coming from a detached bolt in the nose gear.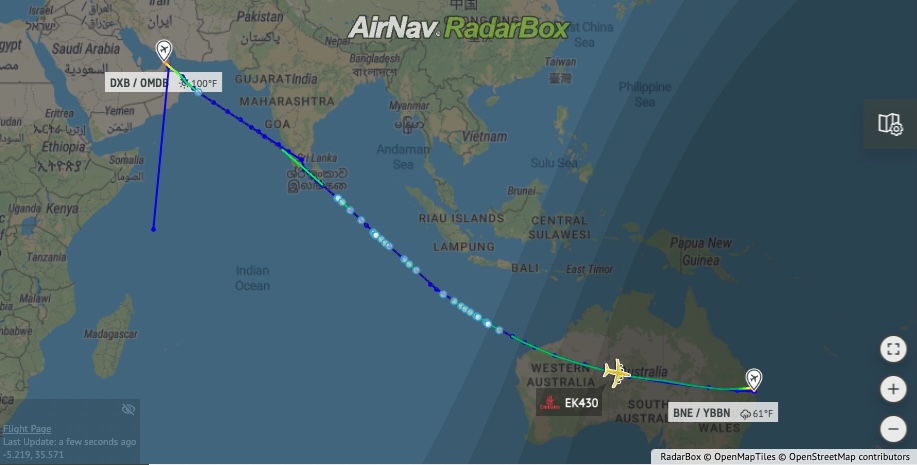 The aircraft landed on Brisbane's runway 19R 13.5 hours after takeoff and taxied to the apron.
The return flight was canceled, as the aircraft (reg. A6-EVK) is still on the ground in Brisbane following the incident.