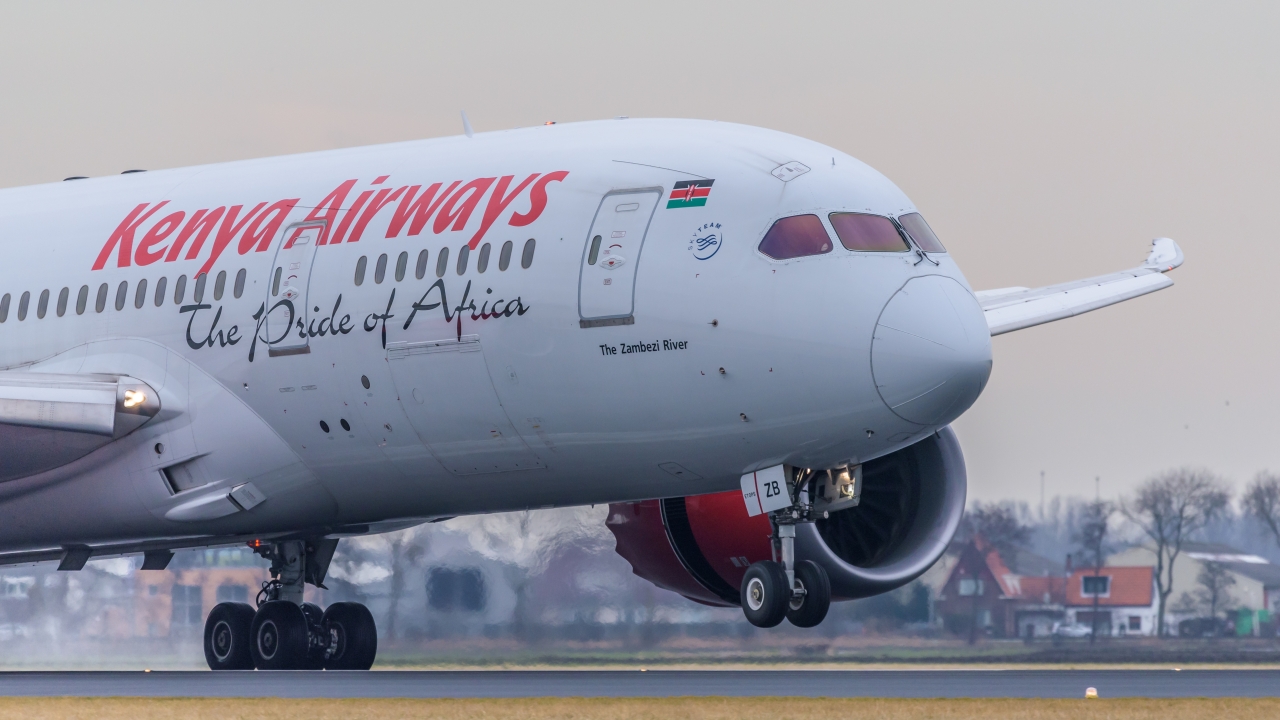 Image: Shutterstock
Kenya Airways will participate in the inaugural SkyTeam Airline Alliance The Sustainable Flight Challenge (TSFC).
The challenge encourages airlines to participate in a friendly competition to develop and implement sustainable solutions. It seeks to challenge the aviation industry by stimulating and accelerating innovation and change towards a more sustainable future. The 16 SkyTeam member airlines taking part in the challenge will have an opportunity to implement their most sustainable aviation solutions.
As part of the challenge, KQ will operate a B787-800 Dreamliner for the long-haul flight between Nairobi to Amsterdam on Saturday 14th May 2022. The flight features advanced technologies and highly efficient aircraft providing a better fuel efficiency of up to 20 per cent compared to other long-haul aircraft.
KQ's participation will focus on environmental conservation and work closely with its partners, suppliers, and guests across the customer journey. Passengers on the flight will have the opportunity to participate directly in offsetting the Carbon dioxide (CO2) emissions related to their flight to Amsterdam through the voluntary Carbon offsetting tool. The amount collected will support environmental sustainability initiatives projects that IATA has qualified.
Allan Kilavuka, chief executive officer and group managing director, Kenya Airways, said, "The aviation industry has a critical role in creating sustainable solutions in our operations as we have a responsibility to reduce our carbon footprint. The Sustainable Flight Challenge is an opportunity for our industry to make real change to sustainable aviation by harnessing competition to spur action and innovation."
"As we fly to a more sustainable future, red will be going green to demonstrate our commitment towards sustainable aviation metaphorically. It will also be a moment of reckoning on the gains made on our sustainability initiatives, key of which is the realignment of our policy towards sustainable business operations through a multi-faceted Environmental, Social and Governance (ESG) strategy. KQ is the only Airline in Africa that has signed up as a member of UN Global Compact and a member of the Africa Shared Values Initiative," he added.
Source: African Aerospace