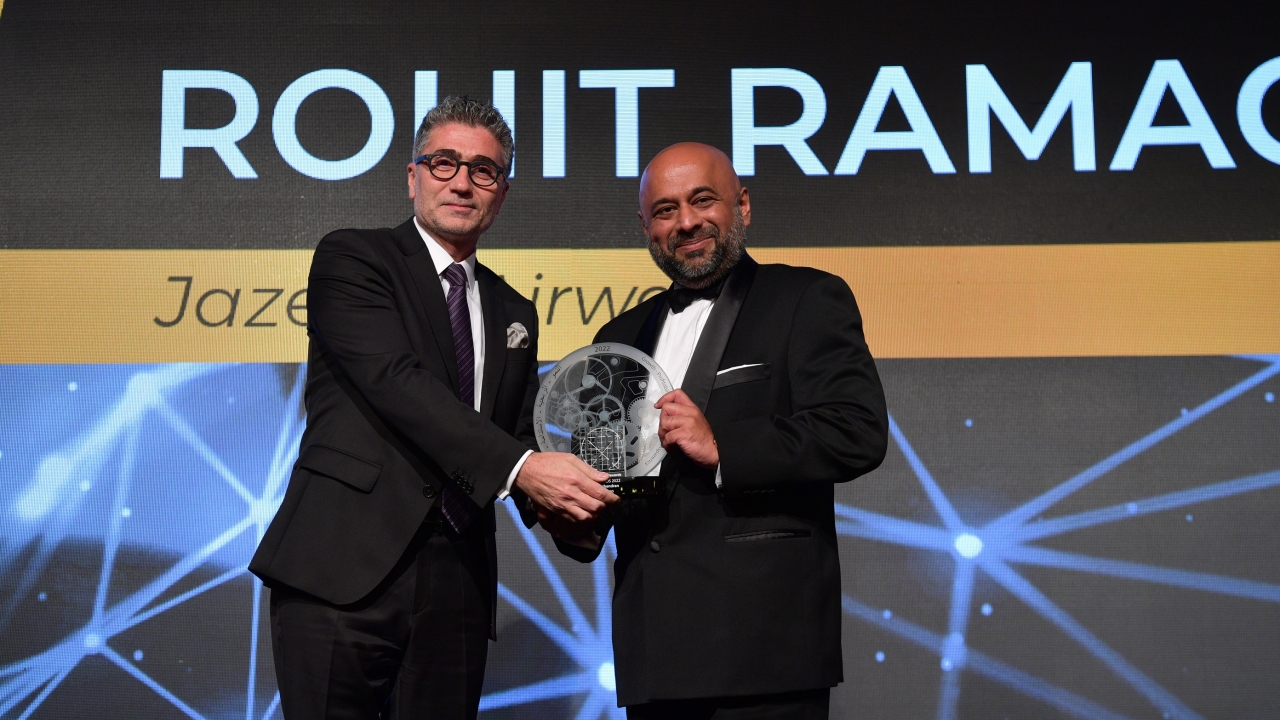 In the annual Top CEO Conference and Awards held in Dubai, Jazeera Airways' CEO, Rohit Ramachandran, received the Top CEO Award in the Logistics and Industrial category.
This is for the airline's record return to profitability for the financial year 2021.
The Top CEO Awards are based on the financial performance, size, and corporate governance of GCC-listed companies. The awards were created in 2012 to recognize those who created value and contribute to boosting the region's economy while maintaining transparency and good corporate governance.
Speaking on the significance of the award, Ramachandran, said: "I collect this award on behalf of the whole Jazeera team who worked incredibly hard to deliver great results and expedite the recovery of the company after the pandemic. Jazeera's resilient business model has not only enabled millions of passengers to access low-cost travel, it has also delivered excellent results to our shareholders over the years. We have accomplished this by staying true to the values set by the Founder and Chairman, Mr. Marwan Boodai, who launched the airline 17 years ago, and under the oversight and guidance of our Board who take governance and building shareholder value very seriously."
Source: Times Aerospace