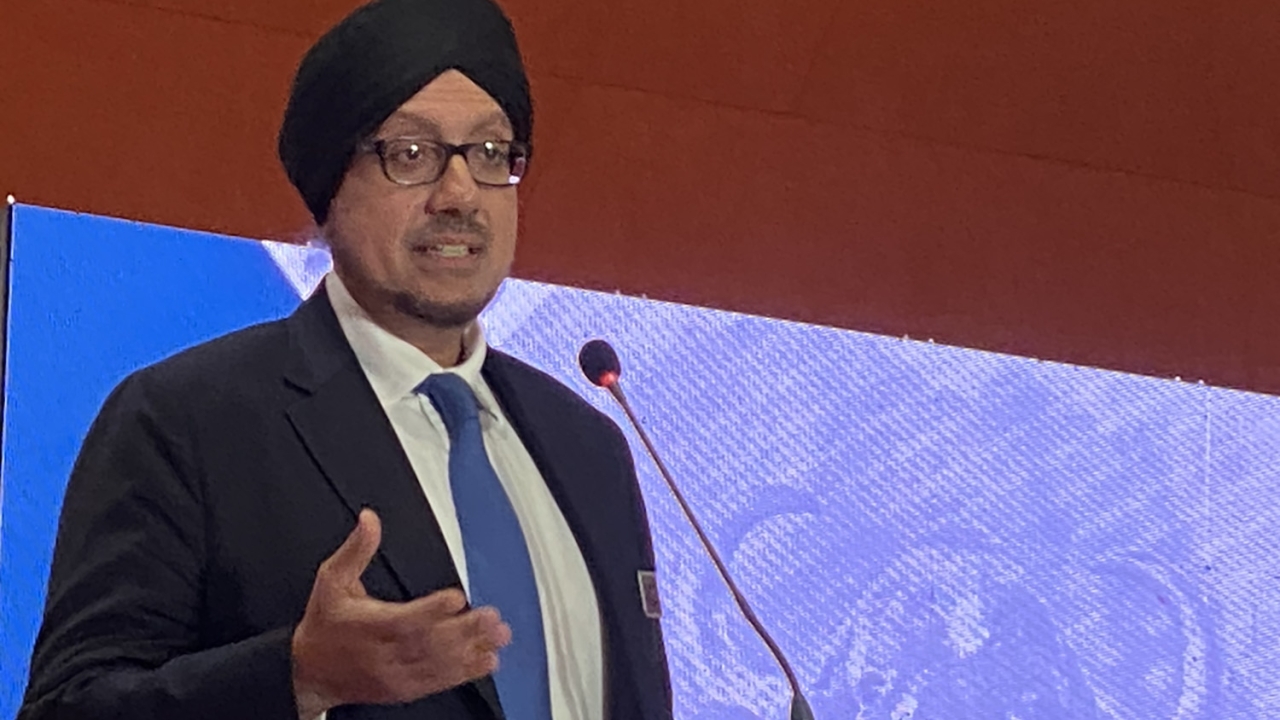 Image: Image: Aerocomm
Boeing and Airbus have both given African aviation a vote of confidence with presentations showing increases in demand for new aircraft over the next 20 years.
The demand will come from the underserved intra-Africa market which Boeing's president Middle East, Turkey & Africa, Kuljit Ghata-Aura, said would be the largest growing African aviation market at 6.5% over the next 20 years.
Speaking at the 10th Aviation Stakeholders Convention organised by the African Airlines Association (AFRAA) in Nairobi, Kenya this week, both manufacturers were forecasting above industry demand to increase the African fleet from the 2019 number of 680 aircraft above the 100-seat regional aircraft market.
Boeing sees demand for 1,030 new deliveries at a value of $160 billion, while Airbus predicts 1100 new deliveries over the two decades. Half of today's African airliner fleet will remain with African operators.
Both agree that the single aisle will dominate the orders to serve the intra Africa presuming geo-political differences can be resolved and the implementation of SAATM with easing border controls and reducing trade barriers can be achieved.
Airbus sees a call for 860 single aisle aircraft below 210 seats flying less than 3,000nm range. Boeing expects 740 single aisles to add to the African fleet at a value of $85 billion.
Both OEMS (Original Equipment Manufacturer) agree on demand for 240 twin aisle jets, with Boeing seeing 90 of these in above 300 seats and 5,000nm range.
Airbus airline marketing director for Africa, Joep Ellers, said that data was showing encouraging signs for Africa with a middle class (and the resulting aim to travel) would represent 75% of the population by 2040. Africa has the fastest growing population in the world and an economic growth faster than the world average. Ghata-Aura agreed that the outlook is good but warned there were five key challenges to overcome and focus on.
He said that finance is still an issue and reducing risk and sharing the African growth story with investors was essential.
"I think there's a perception of Africa, in terms of financing, and we're working very hard to try and address that, because clearly, we address those concerns. There is a great story about Africa, it's going to be very important to the growth to tell that story, he said.
The other key points were safety, competitiveness (achieving market liberalisation) operational efficiency and the talent pipeline.
Boeing will be holding its first operators conference in Africa in Tanzania in July where Ghata-Aura said those points would be a focus.
Leveraging tourism initiatives is also vital, said Airbus' Ellers, with both inbound and outbound tourism set to grow. O&D traffic was forecast to see a 2.3 increase with Asia Pacific having the largest percentage growth
Source: timesaerospace