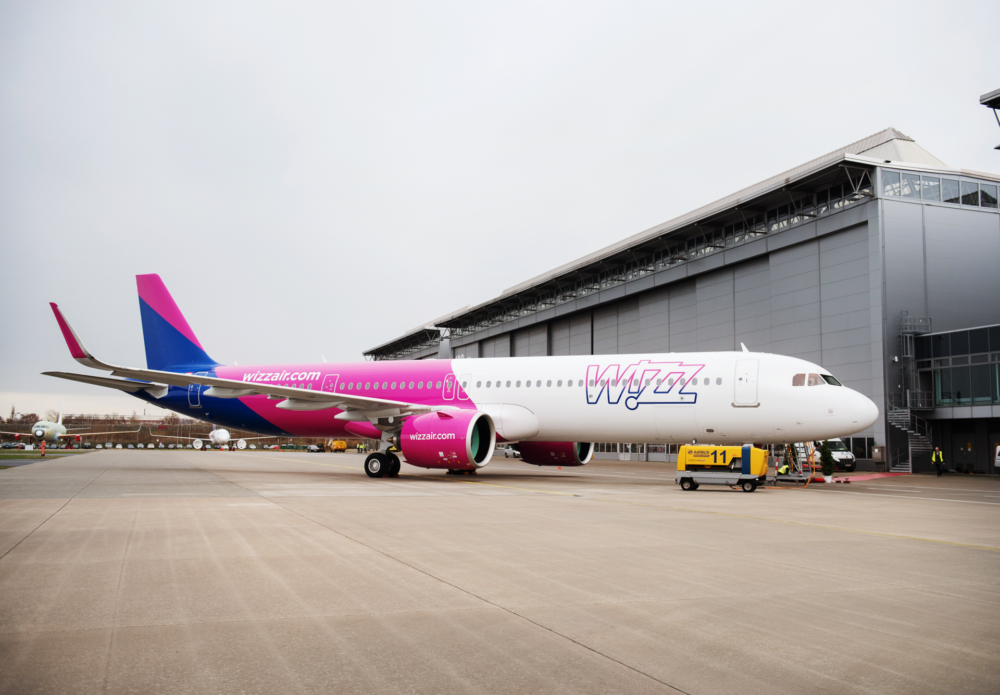 Image: Airbus
It was a horrifying moment for Wizz Air passengers from Gatwick to Crete last Tuesday, when a drunk passenger attempted to punch the pilot.
Photos and videos of on board passengers went viral of two British men, who were intoxicated assaulted the pilot after he warned them that they will be escorted by the local police for their drunk and unruly behavior.
Some passengers were able to disembark the aircraft from the rear exit, but several were injured attempting to restrain one of the drunken men.
A lady passenger told The Sun newspaper describing the situation as "Complete and utter chaos", when one flight attendant tried to defuse the situation, but it went out of control after the pilot involved.
The drunk passenger was swinging punches, as a group of male passengers were trying to restrain him to his seat. The pilot came out the cockpit and tried to help controlling the situation, when the drunk man hit him. The pilot was not badly injured, but the whole situation was pretty shaken up and distressful.
@wizzair guessing this is the reason our flight was delayed (5 minutes prior to boarding) for 12 hours… we were then LOCKED in the airport by security with no explanations? Again now been delayed getting on for nearly 24 hours. #wizzair pic.twitter.com/WTIslAlsN1

— Alice Minter (@Minter_Al) May 11, 2022
Eventually, the unruly passenger was removed from the aircraft and escorted by Greek police. Both men were in a clear state of intoxication, as they have started drinking earlier at the airport. They were joined by a third man possessed a Vodka liter bottle, but he was not involved in the fight.
A anonymous passenger added that the two men were abusive to other passengers and airport staff before taking off at Gatwick, which raised question about why they were allowed to board the flight.
It was reported by passengers that the two men were smoking cigarettes and vaping during the flight. Even though the were in clear state of intoxication, they were served more alcohol despite passengers told flight attendants that the men were already had enough of drinking.
Author:
Aviation enthusiast, columnist and Blogger