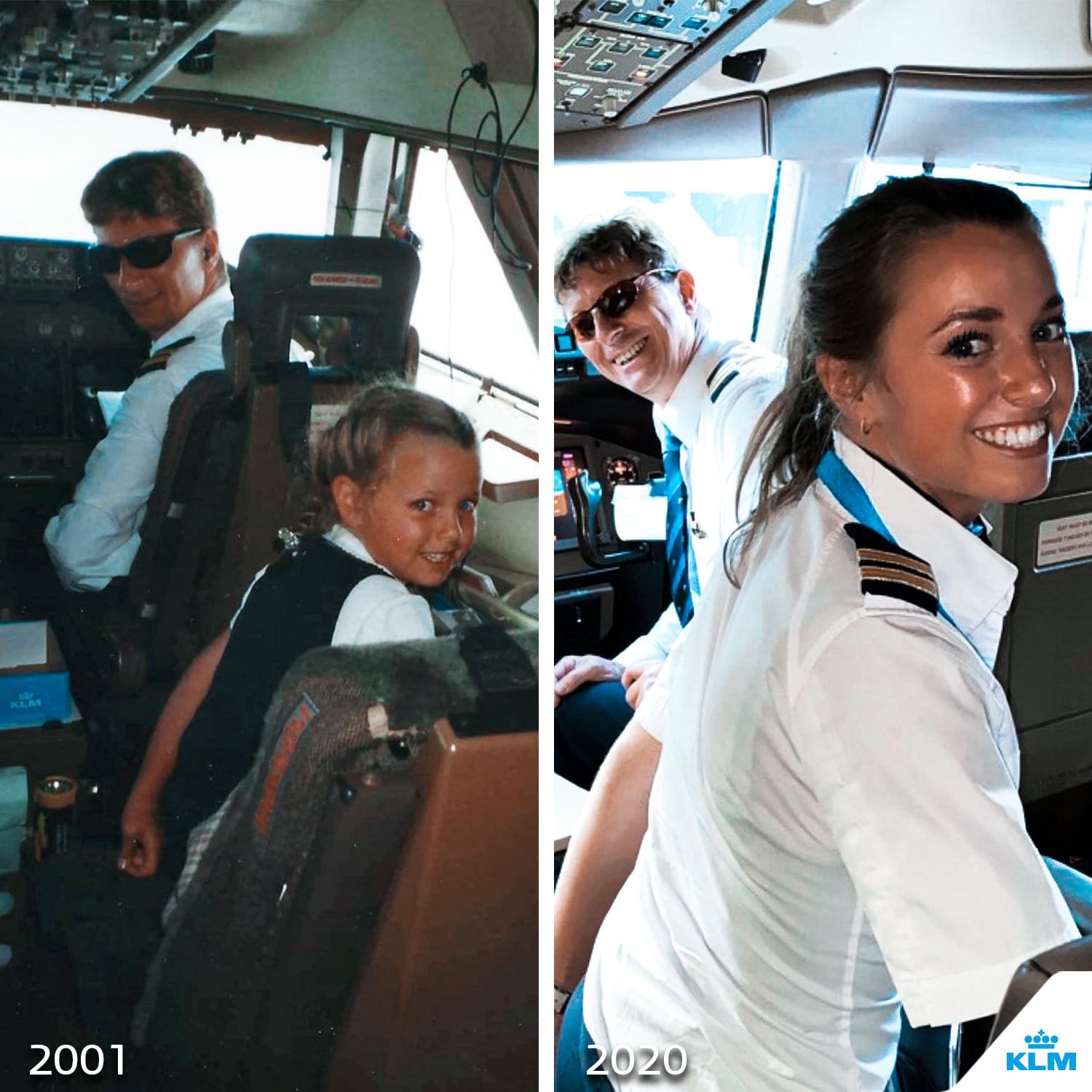 Image: KLM
KLM posted a picture of a pilot, posing with his daughter back in 2011. 19 years later, his daughter, still sitting on the jump seat, is a pilot herself.
KLM said "Sometimes following in your father's footsteps can lead you to the most beautiful corners of the world."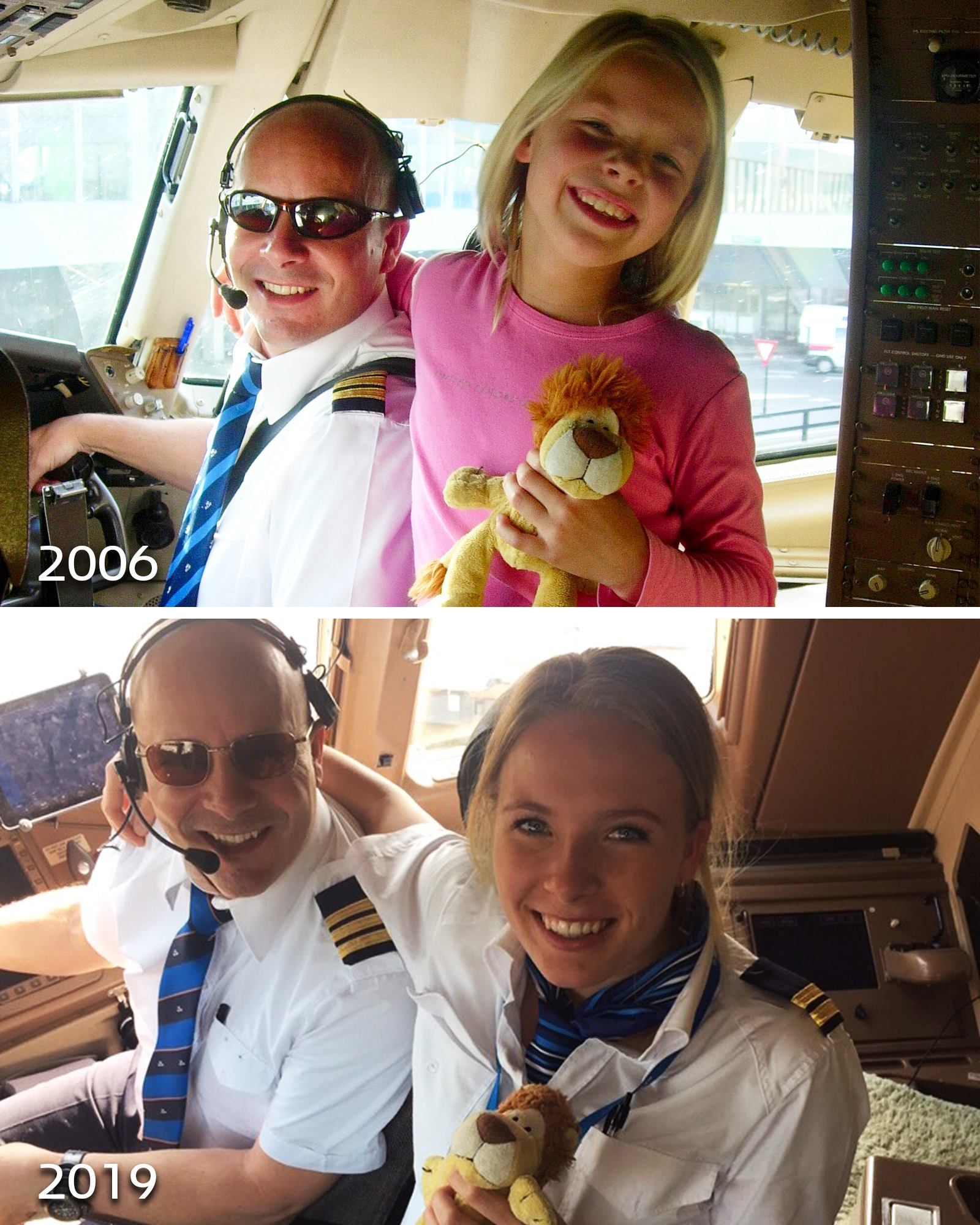 Image KLM



More than two years ago, KLM posted the same kind of photo. A little girl posing with her dad in the cockpit of a plane, holding her teddy bear.
13 years later, she is became a pilot as well.